This interview appeared yesterday on TechTree.com
https://www.techtree.com/content/features/1598/interview-jitendra-gursingh-director-stuffcoolcom.html
These days, it's hard not to watch prime-time television without coming across screaming husbands and precocious kids imparting gyaan on online shopping. A good percentage of urban Indians with internet access have embraced the convenience and irresistible discounts that internet retail offers, fuelling the recent e-commerce boom. Even as I write this, every single item I'm wearing, including T-shirt, track pants, and shoes has been purchased online. This is true for most internet-savvy youngsters, with large online retailers making a massive marketing push to rope in the masses. What follows is a chat with Jitendra Gursingh, Director of Stuffcool.com, on the current state of e-commerce in India, what consumers prefer, and the future of the industry.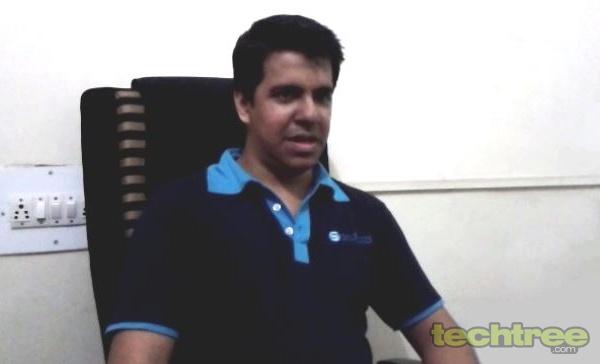 Tell us about Stuffcool.com
Stuffcool.com is a one-stop portal for gadget accessories, covering smartphones, tablets, gaming accessories, and such.
What kinds of gadgets get you the most sales?
Smartphone accessories generate the most sales, followed by accessories for tablets, cameras, and gaming consoles.
Which platform's accessories are more popular: Android, iOS, or something else?
We have observed that owners of iOS devices are keener on accessorising their gadgets. One reason is that Apple users are more style-conscious, while another reason is the fact that these devices tend to be fragile. Since protection is a major factor in most accessory purchases, Apple users are our main buyers.
What's your take on purely cosmetic accessories, such as vinyl skins decals?
We have a very small range of skins, mainly for the iPhone 4S. Our experience in this sector tells us that Indians aren't comfortable buying skins. That's mainly because they are afraid that the skins might leave some kind of residue when removed. Conventional accessories such as cases are still the mainstay in the Indian market.
How does your 15-day return guarantee work? Do you charge the users a restocking fee for returning items?
No, we do not charge them any restocking fee. We send a replacement as soon as a user reports a defect, without waiting for the customer to return the product. Even the return shipping costs are borne by us. We rarely ask customers for pictures or other questions. This covers defects — as for the 15-day satisfaction guarantee, the window is meant to let users touch and feel the product. If they think it's not to their liking, we let them choose an alternative of equal or more value. If that also isn't acceptable to the customer, we refund the full amount. The only difference is that the customer has to bear the return shipping costs.
How do you secure sensitive user data?
Firstly, we don't store any credit card data on our servers. All financial transactions are handled by the payment gateways. Our website is SSL (Secure Socket Layer) certified to ensure safety as well.
How essential is COD (Cash On Delivery) for success, and how do you deal with the risks therein?
COD is extremely important in India currently. Initially, it was thought that Indians aren't comfortable with paying online with credit cards due to fear of misuse. However, I believe that isn't the case now. In fact, 60-70% of travel transactions that happen online are paid via credit cards, since there is no COD option available. However, most people opt for COD because flaky internet connectivity outside metros makes financial transactions unreliable. That's why, although COD is much more expensive, we are sometimes forced to tell such customers to opt for it nonetheless.
Have Indians warmed up to the concept of online shopping?
For certain product categories, yes. That's the reason why e-commerce is booming in this country. In fact, I was quite surprised to recently read a report claiming that 30-35% of the shoe industry's sales were happening online. Although I myself run an e-commerce portal, I still would not be comfortable buying shoes online. I personally would like to try my shoes on before purchasing them, but that obviously doesn't stop a lot of Indians from buying shoes online. This has broken everybody's perception that Indians don't like buying goods on the web.
My personal observation is that tier-2 towns have people willing to spend on luxury items, but lack the brick-and-mortar shops that are common in the metros. Do these towns contribute significantly to the online shopping boom?
Tier-2 towns hold immense potential in terms of numbers as well as purchasing capacity. Although the maximum traffic still comes from the metros, we do see sales taking off in tier-2 towns in the near future. As you rightly said, there are many brick-and-mortar alternatives available in the metros, so the real potential lies in the tier-2 towns. To cite an example, out of the 13.5 million total mobile phones in India, at least 10% are smartphones, while the rest are feature phones selling in tier-2 towns. Once these towns move on to smartphones, we will automatically see a positive impact on our accessories business. This will happen sooner than later, as most handset makers have already dropped the entry price point for their smartphone range.
The M in MRP stands for "Maximum", which means the sellers can discount prices, but not exceed them. However, Indian retailers in general are quite particular about sticking to the MRP. Are online discounts a major factor driving the growth of the web retail industry?
There are very few products available on discount in our website — that too, mainly on accessories for discontinued gadgets. Generally, we do not believe in offering discounts, because we don't see price as a differentiator on our website. We don't want a model where customers choose us because we are the cheapest. We want them to choose us for our product quality, variety, ease of use, customer experience, and after-sales service.
How then do you plan to compete with other e-tailers who offer discounts?
Today, every website that offers any kind of discount is bleeding; they aren't making any profits and are selling at a loss. We do not want to do that.
But aren't online shops supposed to have lower initial costs and operating overheads, as opposed to brick-and-mortar shops?
That is all rubbish, according to me. Even though there isn't much of a cost involved in setting up an online store, there is definitely a cost involved in providing a service — be it COD, technical infrastructure, logistics, or human resources.
Fair enough. You also distribute Capdase products. What happens when other websites start giving discounts on them?
The products that are distributed by us through our sister concern, Nissan Electronics, are sold only to those retailers who don't market it at a discount. We want the market to be fair for everyone. That's why, if you visit online retailers such as Flipkart.com, you will see that these products do not sell at a discount. Consider the example of Sennheiser; with the exception of clearance items, its products are not available for discounts either online or in physical shops. Even the brand's own official website sells everything at MRP.
How do you have the leverage to dictate terms to sellers? What if they start giving discounts?
Every retailer or online store that we deal with is told that if they are caught selling any of our products at a discount, we will stop supplying to them. We maintain a very strict policy for the brands that we distribute. Even for brands that we don't, we try to ensure that there's fairness in the market as far as pricing is concerned. If there's a product that's sold at 30% discount, we try to stay away from the brand.
That doesn't sound too good for consumers, though. Now, it's being said that the cost of acquiring a customer for online retail is too high, and this business model isn't sustainable.
I would agree that cost of acquiring a customer is extremely high today. But on the other hand, I would also say that while acquiring is one thing, what matters is how long you are able to hold on to him, which depends on the level of service and customer satisfaction you provide. This is important, because the customer has to shop at your website at least three times to break even the cost of acquisition.
This is the economics, but my point is that e-commerce websites have been spending a small fortune in marketing. Is this really sustainable? Do you think this online boom is a bubble?
I don't think it's a bubble, and that it can definitely be sustained. However, I believe the numbers are going wrong in terms of valuation. The way properties such as Flipkart.com and Jabong.com are being valued is unrealistically high. I think the valuations should be grounded in reality. They should be based on factors such as what exactly the company's doing, its customer acquisition cost, rate of repeat buyers, customer base, etc. Having said that, I believe the industry is certainly poised for growth. It's just that the companies are being valued at ridiculous rates. The industry is also moving towards niche websites, because the ones that sell everything under the sun are far too many, and the space is too crowded. I see websites selling specialised products rising to prominence in the near future.
How do you see the online space five years from now? Will e-shops have overshadowed physical stores?
I don't think online stores will ever overshadow brick-and-mortar shops, because the experience that the customer gets in both mediums is completely different. The experience of shopping in a mall with your family can never be replaced by online shopping, no matter how good the UI or service is. Both these mediums will co-exist. In my experience, the online industry will continue to grow at this rate. 95% of physical retail is still unorganised. In the future, the share of organised retail will really explode, thanks to Foreign Direct Investment (FDI). As soon as 50% FDI in the retail sector is allowed by the government, you can expect organised retail to expand.
That's a whole other controversy. Anyway, what kind of gadgets do you personally use?
I use an iPhone 4 and have a 13″ MacBook Pro as well. I'll soon be upgrading to the iPhone 5 as and when it launches. This monsoon season, I'm using the water-resistant Griffin Survivor case to protect my iPhone. I'm also planning to buy an iPad soon.